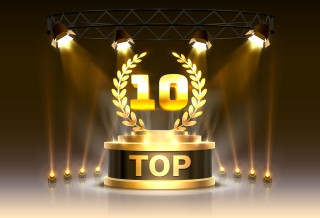 Posted by Richard Allen, Teresa Curristine, Holger van Eden, and Laura Torrent[1]
The persistence of COVID-19 and its variants in 2021 has posed many challenges to PFM, many of which have been covered in the PFM blog.
During 2021, we published 81 articles,  while the number of articles authored by non-IMF staff or experts continues to rise. About 50 percent of the pieces published in 2021 were by other international organizations, think tanks and research institutes, finance ministries, independent consultants, and other non-IMF sources. The top three posts are all from non-IMF sources. We strongly encourage such authors to continue submitting their proposals to the Editors!  
The average daily readership is now up to 500-1,000 per article and has increased by one-quarter over 2020. The scope of topics remains enormously wide. Apart from bread-and-butter pieces on issues such as budget preparation, cash and debt management, and accounting policies, the topics covered in 2021 included, for example, how to communicate transparently through budget documents, building digital infrastructure platforms, using asset maps to transform PFM, green budget tagging, gender budgeting in sub-Saharan Africa, the Australian fiscal transparency portal, the IMF's new fiscal risk assessment toolkit, an online course in revenue forecasting and analysis, the role of fiscal policy in averting environmental crises, and many others.
The first placed post goes to Ian Ball, Dag Detter, Yannis Manuelides, and Wang Yan for their article on "Why Public Assets are Key to Debt Sustainability: A Moral Goal". The second-place winners are Hélène Barroy, Federica Margini, Triin Habicht, Tomas Roubal, Peter Cowley, and Joseph Kutzin for the article on "Why PFM is Key for the Effective Roll Out of COVID-19 Vaccines". The third place goes to Srinivas Gurazada for his contribution "Public Financial Management in the Post-COVID World".
[1] Richard Allen, Teresa Curristine, and Holger van Eden are the Joint Editors of the PFM Blog. Laura Torrent is a Division Coordinator in the IMF's Fiscal Affairs Department.
Note: The posts on the IMF PFM Blog should not be reported as representing the views of the IMF. The views expressed are those of the authors and do not necessarily represent those of the IMF or IMF policy.