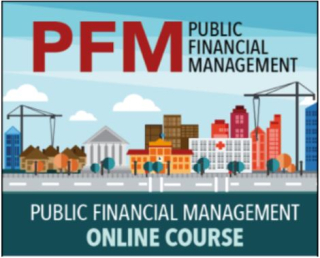 Posted by Sureni Weerathunga and Fabien Gonguet[1]
With the support of the IMF Institute for Capacity Development (ICD), the Fiscal Affairs Department has relaunched its online course on Public Financial Management (PFMx) on May 1, 2022, it will remain open year-round. In its five previous offerings, this free online course has been taken by more than 8,700 participants from virtually every country, with very high satisfaction rates. Developed with the financial support of USAID and taught by more than 15 experts of the Fiscal Affairs Department, the course is open for government officials and staff of bilateral and multilateral development agencies, but also to civil society organizations, parliamentarians, academics and the general public, which in previous offerings represented almost half of all active participants.
The majority of course participants have praised the self-paced nature of the course. New participants can either join the 5,000+ people who have completed the whole course and become eligible for a certificate of completion or choose to focus on some specific modules and deepen their knowledge on some topics of interest. The course also offers the opportunity for IMF missions and experts in the field to make use of its materials as part of the preparation or the delivery of capacity development activities. The course has proven to be an excellent resource for low-capacity countries – last year, one in five course learners came from a fragile state.
How to register for the course?
If you are a government official or work for a development agency please use this link to register. By registering on the IMF course platform, you will be able to get a FREE certificate when you complete the course.
If you are from a civil society organization or are NOT affiliated with government, please register directly on the edX platform, by using this link.
What is the PFM online course about?
The course provides an overview of PFM systems, institutions, and capacity building in developing and emerging market economies. It focuses on PFM issues based on the IMF's operational and analytical perspectives, in support of macroeconomic stability, inclusive growth, achievement of the Sustainable Development Goals (SDGs), and good governance. The training covers a wide range of topics and treats PFM as an integrated system. As such, it focuses on PFM priorities, reform objectives and implementation risks. Built around fifteen modules, the course takes conceptual and practical approaches, and includes testimonies from ministers of finance, practitioners, and civil society. It also includes resources on how PFM systems can help governments tackle the economic and fiscal effects of the COVID-19 pandemic. Each module contains assessments that need to be taken in order to obtain a certificate (passing grade is 60 percent). The course requires 40 to 50 hours of self-paced work.  
What are the objectives of the course?
In this course, you will:
• Understand why PFM is an important tool to implement public policies.
• Describe and analyze the budget cycle, and its main components.
• Identify the linkages between the components of PFM systems and improved economic and fiscal performance.
• Evaluate a simple medium-term budget framework, a cash management plan, and a public investment management reform strategy.
• Recognize tools for the effective management of fiscal risks, components of fiscal transparency, reliable fiscal reports, and internal and external audits.
• Identify issues relevant to the prioritization and sequencing of PFM reforms, and the challenges faced in implementing such reforms.
• Understand the role of local conditions and political institutions in designing and implementing reforms.
Is the PFM online course for you?
Anyone with an interest in public finances, budget transparency and government accountability should take the course! All government officials, including from development agencies, and staff from civil society organizations, are also welcome to register. The course is particularly relevant for mid- to senior-level officials in ministries of finance, treasuries, debt management offices, ministries of economy, or financial planning divisions in line ministries. It is also targeted at officials involved in capacity strengthening functions related to PFM. The training is designed for participants who have already a basic understanding of PFM systems and builds on that knowledge at an intermediate level. Here are a few testimonies from course alumni:
"high-quality, entertaining, useful and timely – a very important initiative" – Juan Pablo Guerrero, Global Initiative for Fiscal Transparency
"an incredible bank of knowledge on understanding PFM and how to utilize it within any country context" – participant from Tajikistan.
"a truly rewarding and enlightening course" – participant from Malawi
For a full list of IMF online courses please go to www.imf.org/moocs.
For the full catalog of 2022 IMF online courses available on EdX, please click here. 
[1] Sureni Weerathunga, Research Analyst, and Fabien Gonguet, Economist, both at the Fiscal Affairs Department of the IMF.
Note: The posts on the IMF PFM Blog should not be reported as representing the views of the IMF. The views expressed are those of the authors and do not necessarily represent those of the IMF or IMF policy.