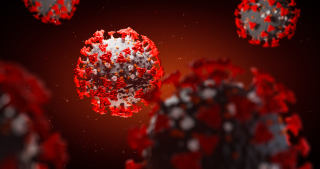 Posted by Juan Pablo Guerrero[1]
In a recent book, Khagram, de Renzio and Fung argue that four main factors have contributed to improvements in fiscal transparency and public participation in fiscal policies across countries:
Political transitions, from autocratic rule to systems where political contestation is allowed and oversight bodies have greater powers;
Fiscal and economic crises that force governments to tighten controls over public funds and put in place mechanisms and incentives for fiscal discipline and independent scrutiny;
Widely publicized cases of corruption that compel governments to enhance the public's access to fiscal information; and
External influences that promote global norms and empower domestic reformers, improving both the public's right to access information and fiscal transparency.
With the emergence of the COVID-19 crisis, the last three of these factors have become even more dominant. The fiscal and economic impact of the crisis is unprecedented. Risks of corruption, with many cases already confirmed, are huge in every corner of the world, for example in the procurement of hospital supplies, and have been widely denounced by civil society organizations (CSOs). Countries are heavily dependent on external aid to provide emergency relief and funding. The case for increasing fiscal transparency is unarguable.
Consider the improvements in budget transparency achieved in recent years by some of the countries analysed by the IBP's Open Budget Survey. South Africa, Mexico, Georgia and Brazil have become top OBI performers by disclosing extensive budget information to the public. Several factors explain these good results: a political transition to a democratic government, the impact of corruption scandals on public expectations of how politicians should behave, and a sustained dialogue between government reformers and civil society organizations. Similarly, Guatemala, Indonesia, the Kyrgyz Republic, Ukraine and Croatia, have reached the OBI's sufficient level of budget transparency with scores above 61 out of 100 in the survey.
Despite these encouraging results, responses by governments to the COVID-19 crisis have generally not been as transparent as desired. In the rush to enact emergency spending measures, national legislatures have often been by-passed. More than 40 countries have established special extra-budgetary funds for crisis response, often neglecting however to install sound governance arrangements and without appropriate checks and balances being put in place to ensure that the funds reach their intended beneficiaries and are transparently reported. While in a few countries CSOs have been consulted and have helped governments design and implement COVID-related support packages, such examples of good practice are scarce.
To address these challenges, the GIFT network has produced a guide to help governments prepare emergency responses, economic recovery packages and financial rescue plans that are open and transparent.
It is acknowledged of course that overall fiscal transparency will suffer in 2020 as governments scramble to shift priorities and realign tax and spending policies to preserve the health of their populations and economies. Once the immediate crisis has passed, however, there will be opportunities for reassessing current policies and practices. Given that the pandemic so negatively affects inclusiveness, poverty, health and education, CSOs can be expected to engage in public debates on how to improve accountability, and communities will want to participate in the execution of public resources that directly affect their lives. External investors will press for more transparency as preconditions for support. All of these pressures could have positive implications for the use of public resources on development issues and human capital investment once the emergency has passed.  
The challenges are immense, though. According to World Bank calculations, the pandemic could push close to 50 million people into extreme poverty in 2020. COVID-19 will have dramatic implications on the pursuit of the 2030 development agenda, and the need to re-engage all stakeholders in this effort. According to a recent paper prepared by the Secretariat on Budgeting for the Sustainable Development Goals (SDGs), it is essential that the tools and processes developed to integrate the SDGs into national budgets are adopted by all stakeholders, such as CSOs, parliamentarians and supreme audit institutions. These actors are crucial in holding governments to account and ensuring better implementation of public resources.
There is also a link between a country's political and economic priorities, its level of transparency and its performance in delivering the SDGs. Post-crisis, countries may therefore have an opportunity to realign their priorities towards the SDG objectives, engage in a more open dialog with civil society partners and invite public participation for achieving the development goals. Of course, high-level political support will be an important condition for success, since ultimately the entire process of SDG budgeting is political.


This article is part of a series related to the Coronavirus Crisis. All of our articles covering the topic can be found on our PFM Blog Coronavirus Articles page.


[1] Network Director, Global Initiative for Fiscal Transparency (GIFT), Washington DC.
Note: The posts on the IMF PFM Blog should not be reported as representing the views of the IMF. The views expressed are those of the authors and do not necessarily represent those of the IMF or IMF policy.