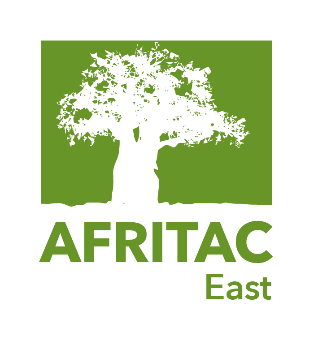 Posted by Kubai Khasiani and Amitabh Tripathi[1]
Gender budgeting efforts in the East Africa region started in the 1990s, motivated by several key international and regional agreements and with the objective of addressing gender equality issues through planning and budgeting processes. These initiatives found support from ministries of finance, parliamentary groups, civil society organizations, and development partners. The progress however, has been slow and uneven across the region. While Uganda and Rwanda have achieved notable success in their efforts to integrate gender-oriented goals into budget policies, programs and processes, a lot more needs to be done in other member countries. 
The IMF's East Afritac (AFE) center organized a three-day regional workshop on "Understanding Gender Responsive Budgeting" in Arusha, Tanzania during August 2018. The workshop was attended by 21 officials from the ministries of finance, ministries and agencies responsible for gender equality, and parliamentary offices in Ethiopia, Kenya, Malawi, Rwanda, Tanzania (including Zanzibar), and Uganda.  
The UN Women's regional office for Eastern and Southern Africa shared their experience of gender-responsive budgeting (GRB) in the region and highlighted the technical assistance and capacity building opportunities being supported by them. The presentation also covered the indicators and interventions under the UN's Sustainable Development Goal #5 on gender equity. 
The IMF made a presentation focused on its analytical work which explores the relationship between gender equality and economic growth. The Fund is also working on a model to assist in capturing gender-based data in the determination of macroeconomic and fiscal developments and, once completed, member countries will be able to access this model.  
Participants presented an assessment of the issues and challenges around GRB in their countries, recognizing the importance of national context and the need for home-grown approaches in adopting potential reforms. The discussions focused on five principal areas:  
An enabling legal framework is important but not sufficient to mainstream gender-responsive budgeting: while most East African countries have provisions on gender equality in their constitution and PFM laws, there are gaps in understanding GRB concepts and processes and a lack of tools to operationalize GRB and monitor progress, for which detailed regulations and guidelines are required.
Leadership by the ministry of finance is critical but not enough: participants acknowledged the need for the involvement and ownership of sector ministries and national statistics offices in implementing GRB, and argued for a clear delineation of their roles and responsibilities. They also recognized that the involvement of parliamentary bodies and civil society groups helped in furthering the reform agenda. It was agreed that political leadership, commitment and buy-in was critical to reducing gaps in gender equality. The participants were encouraged by the establishment of the Equal Opportunities Commission in Uganda as an independent 'watchdog' to ensure accountability for results.
Introducing GRB as part of broader program of public-sector reform: participants noted the cross-cutting nature of these reforms and their interlinkages across the public-sector. They agreed that GRB should be introduced as part of the overall PFM and tax reforms, and in conjunction with efforts to improve annual budget credibility. It was also important to mainstream GRB across the entire budget cycle covering budget preparation, execution, and the evaluation and audit of performance.
Availability of sex-disaggregated data is a key prerequisite: the participants agreed that the availability of timely and accurate data is critical for establishing baselines, and designing appropriate interventions and targets for measuring the impact of gender-related reforms. Though the national statistics agencies in some countries are working with key stakeholders in collecting, recording, analyzing, and archiving key sex-disaggregated data, this process is still nascent and requires substantial support in most countries.
Keeping reforms simple: the participants agreed on the importance of adopting a strategic approach to sequencing gender-related reforms. Early actions could include addressing gaps in the legal and regulatory framework, and piloting GRB initiatives in a few ministries that can have a high impact on gender inequality. International experience suggests that identifying gender gaps, and designing appropriate interventions and a monitoring framework requires time, as does overcoming cultural challenges, and building local ownership and political consensus around the reforms.
The workshop provided a platform for knowledge-sharing among AFE countries. The networks established during the workshop will provide further opportunities for peer-to-peer learning in the region. IMF East AFRITAC will continue to support such initiatives and provide technical assistance to support GRB in the region. Further information on the workshop is available at http://www.eastafritac.org. Readers are encouraged to share any comments and relevant experience on the topics discussed at the workshop. 
[1] Resident PFM Advisors, East AFRITAC, Dar es Salaam, Tanzania.

Note: The posts on the IMF PFM Blog should not be reported as representing the views of the IMF. The views expressed are those of the authors and do not necessarily represent those of the IMF or IMF policy.