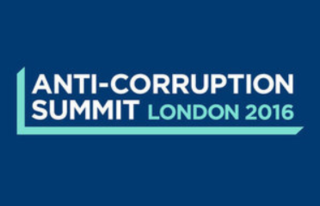 Last week's Anti-Corruption Summit hosted by UK Prime Minister David Cameron in London on May 12, 2016 brought together leaders from over 40 countries; the heads of the IMF, World Bank, and OECD; and representatives from business and civil society in effort to kick start a global effort to crack-down on the theft of public resources and use of public influence for private benefit. 
In her remarks during the morning session on "How to Expose Corruption?" the IMF Managing Director Christine Lagarde drew attention to the economic and social cost of corruption and highlighted the important role that fiscal transparency can play in global efforts to combat the misuse of public funds. In particular she drew attention to the IMF's new Fiscal Transparency Evaluations (FTEs) as the Fund's key instrument in encouraging governments to be more open about the state of their finances.  The full video of the summit proceedings can be found here with the IMF MD's intervention coming at 3:15:00 to 3:18:00.
FTEs provide countries with a comprehensive assessment of their fiscal transparency practices against the 36 principles of IMF's revised Fiscal Transparency Code; targeted recommendations for where and how to improve fiscal disclosure; and a multi-year action plan for implementing those recommendations. Since they were launched in 2013, 16 countries from Africa, Asia, Europe, and Latin America have undergone FTEs, of which 11 have now been published on www.imf.org/fiscaltransparency.  A review of the initial findings from the first round of FTEs can be found in the IMF's 2014 Update on the Fiscal Transparency Initiative.
The May 12 meeting in London galvanized further interest in these evaluation with another 8 countries volunteering for FTEs including Afghanistan, Georgia, Italy, Malta, Mexico, Nigeria, Switzerland, and the UK hosts as one of their summit commitments.
In her remarks, Lagarde also signaled her desire for the Fund to move beyond a purely voluntary approach by embedding the principles of transparency and integrity in IMF Article IV surveillance of member's economies and public finances.  More details on what this might entail are expected as part of the review of the IMF's 1997 Guidance Note on the Role of the IMF in Governance Issues as called for in the April 2016 IMFC Communique.
Note: The posts on the IMF PFM Blog should not be reported as representing the views of the IMF. The views expressed are those of the authors and do not necessarily represent those of the IMF or IMF policy.