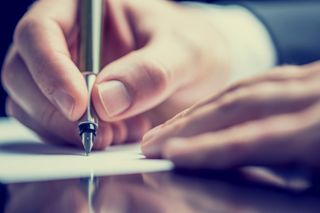 Description
The Fiscal Affairs Department (FAD) of the IMF is looking for a well-qualified expert to fill a Public Financial Management (PFM) Resident Advisor position in the Ministry for Economy, Finance, and Planning of Senegal, based in Dakar. The Advisor's appointment term would be for a period of one year, on a renewable basis, subject to satisfactory performance.
The Advisor will provide technical assistance (TA) on a range of PFM areas and will focus on macrofiscal and policy design and implementation, budget preparation and execution, and public investment management. He/she will more generally contribute to institutional reform and capacity building. The position is opened as part of a TA project designed to support the aforementioned PFM areas, and the Advisor will actively participate in the management of the project and the delivery of all TA activities supported by it.
The Advisor will work under the supervision of FAD staff in Washington D.C. No travel should be expected. The successful candidate wil lwork closely with FAD staff in Washington D.C., Afritac West regional Resident Advisors, and will interact with other TA providers.
Qualifications
Applicants should hold a university degree in the relevant fields, preferably at post-graduate level. They should possess excellent written and oral communication skills in French, at least a working knowledge of English, a mastery of computer applications and information technologies (such as Word, PowerPoint, Excel, Internet), and proven experience in project management. They will need excellent interpersonal skills, an ability to work as part of a team, an aptitude to effectively transfer technical knowledge and maintain effective and cooperative relations with national authorities, as well as capacity to handle sensitive issues with discretion in a multicultural environment. Experience in organizing and conducting training courses and workshops would be an advantage, as will be flexibility and adaptability in a range of PFM areas.
Preference will be given to candidates who have a minimum of ten years of practical experience in a senior or advisory position within a ministry of finance, treasury or a related budgetary institution; have actively managed, or participated in, the delivery of TA programs in the PFM fields noted above; can additionally show experience in managing and overseeing TA work and coordinating with donors; and are fully aware of the PFM challenges facing Senegal, including a working knowledge of the West Africa Economic and Monetary Union regional PFM directives.
The IMF is committed to achieving a diverse staff, including gender, nationality, culture and educational background.