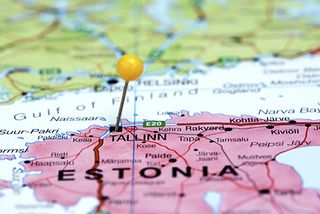 Posted by Eliko Pedastsaar
FAD recently interviewed Ivar Sikk, a Senior Advisor in the Executive Director's Office of the World Bank, and a former Deputy Secretary (Budget) in the Estonian Ministry of Finance, about the government's decision to introduce accrual budgeting.
Why has Estonia decided to adopt accrual budgeting (AB)?
Macroeconomic and fiscal pressures are likely to remain or grow over the medium term as a result of an aging population, the challenge of maintaining a liberal trade policy, and ensuring a favorable investment and business climate. Maintaining or increasing the quantity and quality of public services will become more and more difficult in this environment of restrained resources, and requires new approaches to budgeting and fiscal policy. The government's decision to introduce AB will transform the budget from a statement of flows to a statement of fiscal impact, and will help identify the true cost of public services. The preconditions for the introduction of AB are good. Estonia is a small country with solid budgetary institutions and a strong track record of implementing budgetary reforms.
What are the expected benefits of this change, and the challenges likely to be faced?
In an environment of scarce resources it is important to know whether it is more efficient to outsource certain services to the private sector, or to strengthen the delivery of services by the government. AB will help benchmark the cost of services delivered by the government against those provided by the private sector. It will also help to detect where funding levels do not match up to service delivery. AB will enable a better integration of budgeting and accounting principles, which is a prerequisite for enhancing and automating the budget monitoring and control function. It will also allow budget implementation to be monitored at the commitment stage, rather than only when payments are made.
Of course, any new system faces challenges. The accrual basis adds to the complexity of financial management and requires different skills and knowledge to be acquired by budget officials and accountants both at the center and in the spending agencies. Politicians and senior officials will need to learn how to analyze and interpret a different set of data for decision-making on resource allocation. AB also requires a cultural change as budget managers are given greater operating discretion, but also demands for greater accountability to the public.
Is Estonia adopting the pure form of AB or a modified form?  Why was this decision taken?
AB is a complex undertaking and only a few countries have adopted this reform in its purest form. Indeed, there appears to be no consensus within the OECD region about whether a pure or modified form of AB is more beneficial. Therefore, initially at least, Estonia plans to adopt a modified form of AB. This approach will ensure that revenues and expenses are charged to the correct period, and that comprehensive data on the cost of spending programs and projects are obtained and monitored. AB will also be supported by the implementation of two other important reforms: strengthening the strategic planning framework, and the introduction of activity-based budgeting.
Estonia has already been implementing accrual accounting (AA) for several years?  What have been the main benefits and lessons learned from this experience?
A system of IPSAS-based AA was implemented throughout the general government sector in 2004. It provided more transparency and better information. While AA has brought significant benefits, there were several bumps on the road of implementation and valuable lessons were learned. First, any big reform requires the changes to be efficiently managed. The implementation of AA benefited from a wide dialogue across government, a well-designed implementation plan, and an effective capacity building and communication strategy. Second, it is important to identify clearly the needs of various stakeholders in government and outside. The new reporting framework was designed to bring timely, reliable and user-friendly information to these stakeholders. Third, the various parts of the budget system are closely linked and reforms cannot be carried out in isolation. It was necessary to harmonize the new accounting and reporting framework with the budget system.
The government has been piloting AB in several ministries?  What are the lessons learned from this experience? 
The very first reform proposal was issued in 2008, but in order to ensure the buy-in of all parties involved the piloting of AB started only in 2010. Two main lessons were learned from these initial pilots. First, reformers should be cautious about the demands imposed on spending agencies. During the transition period relatively large amounts of cash-based budget information had to be prepared in addition to the new accrual budget information. This increased the workload on the agencies as well as creating some resistance to change, which had to be managed.
Second, training is a highly important part of the implementation process. Managers and politicians need to understand that the drivers of decision-making have changed, and that new analytical tools and procedures are required. The capacity building effort focused both on broadening understanding of accrual principles at the policy level, and practical assistance to budget officers and accountants in preparing and monitoring budgets on an accrual basis.
What is the timetable for completing the roll-out of AB by 2017?
First, spending agencies will be gradually moved to AB, and the state budget will be prepared on an accrual basis for the 2017 fiscal year. Second, the configuration of the SAP software will be completed. At least two ministries will pilot the SAP platform in 2014, three in 2015 and the rest in 2016. Third, the Ministry of Finance is developing a new budget information system to support the introduction of AB. This new system will be deployed from the beginning of 2015.
How does AB fit with other PFM reforms such as the development of activity-based budgeting?
In order to ensure its success, AB was made part of a broader reform agenda that includes activity-based budgeting and an enhanced system of strategic planning and management. Activity-based budgeting requires increased use of results-oriented information, in conjunction with financial data, as input to the government's decision-making on resource allocation. The new strategic planning system requires a single, comprehensive view to be taken of all the activities of the state, together with a consolidation of numerous strategic planning documents. It is expected that the implementation of AB will improve cost awareness and management control at the operational level, and establish a decision-making framework based on the analysis of outputs as well as inputs.
Note: The posts on the IMF PFM Blog should not be reported as representing the views of the IMF. The views expressed are those of the authors and do not necessarily represent those of the IMF or IMF policy.
---
Eliko Pedastsaar is a Technical Assistance Advisor with the PFM2 Division, Fiscal Affairs Department, IMF.