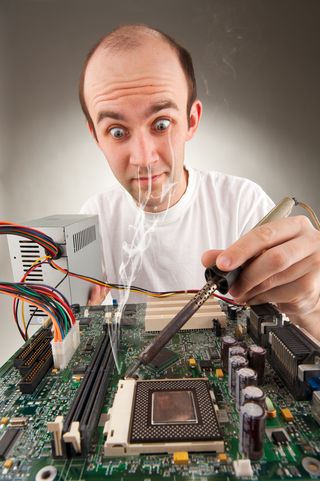 Posted by Cem Dener[1]
Implementing Financial Management Information System (FMIS) solutions is not an easy task, and entails the allocation of significant resources and substantial capacity building efforts. FMIS can be a powerful tool, if designed to meet specific user requirements, and well aligned to a country's PFM reform strategy and a realistic action plan. Moreover, the development of a countrywide FMIS solution and information and communication technology (ICT) infrastructure will be more useful when it is an integral part of a coherent national e-Government strategy. The risks of supply-driven or market-driven choices of FMIS solutions are high. They should be counter-balanced by giving due attention to the design of a tool that is both flexible and responsive to the needs of its ultimate users. FMIS systems are no replacement for good management and robust internal controls, and will not be very useful if budget coverage itself is limited, or budget planning/execution practices are not well established or integrated.
Other risks that need to be addressed while developing FMIS solutions include privacy and security concerns which should be balanced appropriately with the goals of openness and transparency, financial and technical sustainability, and institutional capacity to manage ICT infrastructure and data. Many of these challenges go far beyond the technical aspects, and require proper attention to challenges related to institutional arrangements, the political context, and social accountability.
Ali Hashim's recently published book (A Handbook on Financial Management Information Systems for Government - A Practitioners Guide for Setting Reform Priorities, Systems Design and Implementation) provides a comprehensive and well-written guide for practitioners. It updates a previous volume by the same author on related topics, published by the World Bank in 2001[2], and complements the Bank's recently published 25-year history of FMIS[3]. The volume contains sound, practical advice on most of the FMIS prerequisites and challenges summarized above. It focuses on important operational issues that arise during the design, procurement and implementation of integrated FMIS solutions and will be a valuable source for government officials, project teams and solution providers during the design of new systems or the modernization of existing systems.
The first four chapters cover the basic concepts, policy framework, institutional arrangements, and information architecture of integrated FMIS platforms. Chapter 5 presents a detailed view of public expenditure management (also called the "Treasury System") techniques and procedures, along with the variations in the implementation of various functional modules, and the operational issues encountered in practice. Important aspects and challenges related to FMIS technology architecture, ICT procurement, and system implementation phases are explained in the following three chapters. Chapter 9 presents the system implementation experiences mainly in transition and post-conflict economies, reflecting the author's experience of nearly 30 years in providing hands-on support to such countries. The remaining chapters discuss the options for countries seeking to make the transition from a core Treasury System to an integrated FMIS platform, as well as presenting some overall lessons learned and conclusions.
Throughout the volume, key concepts are clearly explained with simple diagrams and schematic presentations for the benefit of system users, managers, technical specialists and other readers. In concluding, the author rightly emphasizes the importance of FMIS as a tool for improving a government's operational efficiency, service delivery, fiscal transparency and risk management. He also reminds us that in many countries institutional and political factors can heavily constrain the implementation of effective solutions.
In summary, this Handbook is an excellent addition to the literature on PFM that will be used by practitioners for many years to come. A link to the volume is attached and can also be found on the World Bank's FMIS Community of Practice website (https://eteam.worldbank.org/fmis), as well as the "Collaboration for Development" website (https://collaboration.worldbank.org/docs/DOC-10935).
---
[1]  Senior Public Sector Specialist and FMIS Community of Practice Coordinator, Governance Practice, World Bank
Note: The posts on the IMF PFM Blog should not be reported as representing the views of the IMF. The views expressed are those of the authors and do not necessarily represent those of the IMF or IMF policy.