Posted by T.K. Balakrishnan, Manager, FinancialManagement, Latin America and Caribbean Region, World Bank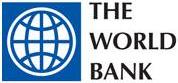 The World Bank has an opening for a FinancialManagement Extended Term Consultant (FM-ETC) based in San Salvador, El Salvador. Job description and qualifications are detailedin the job announcement, posted on the World Bank's website: FinancialManagement ETC based in San Salvador, El Salvador --  Job # 130174
The Closing Date is February 17, 2013.
For convenience, we provide the PFM Blog readers with excerpts from the JobAnnouncement.
Duties and Accountabilities:
The World Bankis strongly committed to support improvement of performance and capacity of FMinstitutions and systems, align financial management arrangements in WorldBank-financed projects with the country regular institutions and systems, andmonitor and improve the fiduciary aspects of the Portfolio.   The Financial Management Extended TermConsultant (FM-ETC) is expected to be fully dedicated to these objectives.   The FM-ETC will be part of the RegionalFM team, will work under thesupervision of the LC2 FM Coordinator, and will report to the RegionalManager for Financial Management (RMFM).
The FM-ETC willwork from the San Salvador office and work on all financial management (FM)aspects related to the World Bank's operations in selected LC2 countries (ElSalvador, Costa Rica, Guatemala, Honduras, Nicaragua and Panama), and in othercountries as needed. This will include, but is not limited to: assessing theadequacy of project financial management arrangements, providing implementationsupport and supervising projects financed by grants and credits; ensuringcompliance with the Bank's audit and other fiduciary requirements, ensuringthat the project operations are carried out in accordance with sound financialmanagement practices, performing analytical work on financial management andaccountability issues, and carrying out capacity building activities.  The FM-ETC will work with the country team,including Task Team Leaders, Financial Management Specialists, Procurement andother technical specialists, and Administrative and Client Service (ACS) staff.
The FM-ETC isexpected to assume the following duties and responsibilities:
Assessthe adequacy of the borrower's project financial management systems and theirability to manage and monitor World Bank-financed projects, including at thesectoral level where needed. This includes budgeting, policies and procedures,internal controls, accounting, financial reporting and auditing.  Measures to support institutional developmentto develop capacity and manage risk are an essential element of this approach.
Provideimplementation support and carry out supervision work to ensure that projectsfinancial management systems are functioning appropriately, including thereview of periodic interim financial reports.
Assessthe selection and engagement of auditors, ensuring their suitability includingtheir independence, and competence to perform audits; and ensure that theborrower provides auditors with all the relevant information (including Termsof Reference and Bank requirements) necessary to carry out their engagement.
Reviewaudited financial statements and other periodic financial reports received,monitor the Borrower's compliance with financial covenants including auditcompliance, ensure adequate communication with the Borrower and the projectimplementing agencies with respect to audits and other financial reports, andadvise as appropriate.
Provideadvice and support to Borrower and the World Bank Task Teams on projectfinancial management matters.
Activelyparticipate in partner country institutional development activities related tofinancial management, including analytic work, capacity building projects orcomponents, technical assistance, training, and knowledge sharing.
Provideguidance and advice to borrowers, country institutions and Bank staff oncapacity building and performance improvement of projects, public sectoraccountability institutions, accounting and auditing standard setters andregulators, and professional accountancy organizations.
Updateand using information in the Bank's systems as needed (ARCS, PRIMA, SAP).
Asrequested by the RFMM, undertake other FM activities, as appropriate.
SelectionCriteria:
Thecandidate should be a professional accountant (CPA, CA or equivalent membershipof an internationally recognized professional accounting institute) with aBachelor's degree in accounting, business, finance, economics or relatedsubject.
5years of relevant experience in financial management.  Outstanding candidates with less than 5 yearsrelevant experience (minimum: 3 years) may be considered for a lower grade.
Language:  Fluency in English and Spanish is required.
Knowledgeof current issues in financial management, including relating to the publicsector and relating to developing country issues.
Experiencein designing and assessing internal control systems and procedures, andknowledge of internationally accepted control frameworks such as COSO/ERM.
Experiencein and/or ability to evaluating audits, assessing auditor competence, andfollowing up on issues raised by the audits.  Knowledge of international auditing standardsissued by IFAC and INTOSAI.
Abilityto understand cross-cutting issues beyond financial management (e.g.procurement, governance, public sector management) at sector/country level.
Experiencein advising clients on the design and implementation of financial managementsystems, including financial and management reports.
Strongplanning, organization and time management skills to function in a team andcontribute towards a common goal. Ability to handle multiple tasks and projects.
Abilityto communicate effectively, in writing and orally, including situationsrequiring negotiation.
Understandingof information systems and the application of new technology.
Willingnessand ability to travel frequently.
The successfulcandidate should also demonstrate the following competencies:
BudgetFormulation and Execution - Able to perform assessments, provide advice andcontributes to capacity building on budget formulation and execution processesat the project level. 
FinancialManagement Information Systems - Has solid understanding of FinancialManagement Information Systems with ability to perform assessments, provideadvice and contribute to capacity building on matters at the projectlevel. 
InternalControls, Internal Audit, and Risk Management - Possesses ability to performassessments, provide advice and contribute to capacity building on internalcontrol and internal audit arrangements/reports at the project level. 
Accountingand Financial Reporting - Has solid understanding of the individual IFRSs,IPSAS, or comparable national standards; performs assessments, provides adviceand contributes to capacity building on accounting and financial reporting atthe project level. 
ExternalAudit and Oversight - Able to perform assessments & contribute to capacitybuilding on external audit arrangements at the project level, including termsof reference & content engagement letters for auditors of Bank fundedoperations for financial and performance audits. 
FinancialManagement –Reforms/Development and Integration - Able to implement the Bank'sFinancial Management risk model at the project level; under senior staffguidance, performs assessments and contributes to capacity building on PFMreforms/regulations. 
FMSector Dialogue and Policy Advice - Possesses solid knowledge of financial managementsector including the core elements of a client sector policy, strategy andexpenditure programs. 
OperationalProject Management - Demonstrates broad knowledge of project management tools& methodologies; identifies key risks and mitigation measures; interpretsbackground analysis and proposed solutions. 
ClientOrientation - Takes personal responsibility and accountability for timelyresponse to client queries, requests or needs, working to remove obstacles thatmay impede execution or overall success. 
Drivefor Results - Takes personal ownership and accountability to meet deadlines andachieve agreed-upon results, and has the personal organization to do so. 
Teamwork(Collaboration) and Inclusion - Collaborates with other team members andcontributes productively to the team's work and output, demonstrating respectfor different points of view. 
Knowledge,Learning and Communication - Actively seeks knowledge needed to completeassignments and shares knowledge with others, communicating and presentinginformation in a clear and organized manner. 
BusinessJudgment and Analytical Decision Making - Analyzes facts and data to supportsound, logical decisions regarding own and others' work.
Applications should be submitted online at www.worldbank.org making explicit reference to Job Number 130174 by February 17, 2013.
Note: The posts on the IMF PFM Blog should not be reported as representing the views of the IMF. The views expressed are those of the authors and do not necessarily represent those of the IMF or IMF policy.