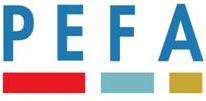 The PEFA Secretariat intends to recruit a short-term consultant to assist the PEFA Secretariat in heightening awareness of and communicating the PEFA Program's corporate message, mainly through web-based and print media. The position would commence September 2011.

Please see the attached TOR for a full description of the tasks. Should you wish to apply, either go the the PEFA website and click on the link on the home page, or go to the World Bank website. Apply on or before 8/12/2011.
Note: The posts on the IMF PFM Blog should not be reported as representing the views of the IMF. The views expressed are those of the authors and do not necessarily represent those of the IMF or IMF policy.