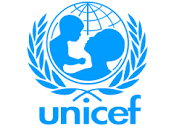 Posted by Matthew Cummins [1]
UNICEF Headquarters in New York is looking for a Public Finance Specialist to join its Public Finance and Governance Team.
The purpose of the position is to support UNICEF country and regional offices in their efforts to leverage greater, more effective and equitable domestic public investments in children. This role will provide technical, knowledge management and staff capacity development support to UNICEF field engagements in the area of public finance for children (PF4C) across all sectors, with specific attention to the health programmatic context.
The complete details and application process can be found through this link: http://www.unicef.org/about/employ/?job=498454
Note that the deadline to apply is August 24, 2016.
[1] Matthew Cummins is a Policy Specialist in the Public Finance and Governance Unit, UNICEF New York
Please check in with the PFM Blog's Job Board Page frequently to learn about the latest opportunities for PFM positions.