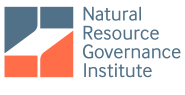 A Guest Blog Post Authored by David Mihalyi at NRGI
Readers of the PFM Blog will be interested in a new article by the Natural Resources Governance Institute on debt sustainability challenges in resource-rich countries. The Institute has submitted comments to the IMF and World Bank on how their debt sustainability framework can better address the challenges that many developing countries are facing in light of low commodity prices.
Note: The posts on the IMF PFM Blog should not be reported as representing the views of the IMF. The views expressed are those of the authors and do not necessarily represent those of the IMF or IMF policy.